Main content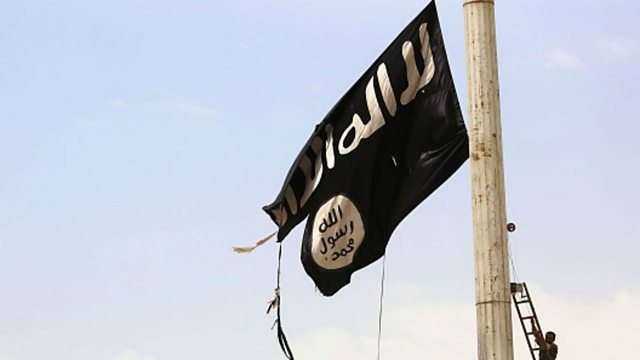 What Next For Islamic State?
After a long and brutal battle, Iraqi forces have recaptured Mosul from Islamic State militants. So, how will IS fight back?
'Their fictitious state has fallen,' announced an Iraqi spokesman following the retaking of Mosul this week after a long and brutal battle with Islamic State militants. With IS also in retreat in Raqqa in neighbouring Syria, regarded by the militants as the capital of their caliphate, how will they respond? Will IS dwindle into fragmented criminal gangs or can it regroup, re-arm, and continue to recruit foreign fighters to the cause? Will it continue to inspire militants from Libya to the Philippines? This week on Newshour Extra Owen Bennett Jones and a panel of experts look at the future of one of the most successful Islamist groups of recent times and ask how will IS fight back?
(Photo of man removing Islamic State flag by DELIL SOULEIMAN/AFP/Getty Images)
Contributors
Dr Renad Mansour - Chatham House
Dr Amr Al Azm - Shawnee State University
Rania Abouzeid - New America Fellow
Noah Bonsey - International Crisis Group