Main content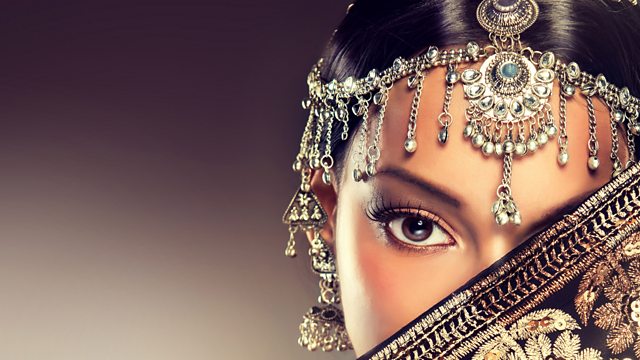 The Jewish Queens of Bollywood
The untold story of how Jewish women became the first female superstars of Indian cinema.
India has one of the biggest film industries in the world, known as Bollywood, and it is famous for its songs, dancing, long running times, and racy heroines today. But at the beginning, Bollywood did not even have heroine. The earliest silent films were all-male productions, with men wearing saris and playing women's roles. In the 1920s and '30s, Bombay's Hindu and Muslim women would not act on screen; there was a taboo against women showing their bodies.
But another community in Bombay soon stepped in. Noreen Khan explores the untold story of how Jewish women became the first female superstars of Indian cinema.
India is not home to very many Jewish people today. But in the 1940s, there were over 30,000 Jews in Mumbai alone. The Jewish community was more cosmopolitan and Westernised, so Jewish women were able to work outside the home and show their bodies on screen. Sulochana, the first to smash the taboo, was really named Ruby Myers. Pramila, the first Miss India, was really named Esther Abrahams.
Their impact on Bollywood was enormous - it was not just that they were willing to act where Hindu and Muslim woman were not, but it was also the types of roles they played - sassy, confident, vampy roles, and even action movie roles, where they knew how to handle a sword. They portrayed a different model of womanhood in India.
Noreen Khan speaks to curator Ken Robbins, historian Elisabeth Stevens, and film-maker Danny Ben-Moshe, who is currently producing a film about the Jewish stars of Bollywood. And she also speaks with photographer Joan Roth, a friend of Nadira's, Cynthia Reuben, daughter of Miss Rose, and Haider Ali, son of Pramila, about the lives and careers of the Jewish Queens of Bollywood, revealing why Jewish women were so uniquely placed to take Bollywood by storm, and why their influence has nearly been forgotten.
(Photo: Beautiful Indian woman wearing jewelry. Credit: Getty Images)
Last on
BBC World Service
East Asia
Broadcasts
BBC World Service

except News Internet

BBC World Service

except News Internet

BBC World Service

except News Internet

BBC World Service

Americas and the Caribbean & South Asia only

BBC World Service

East Asia