Main content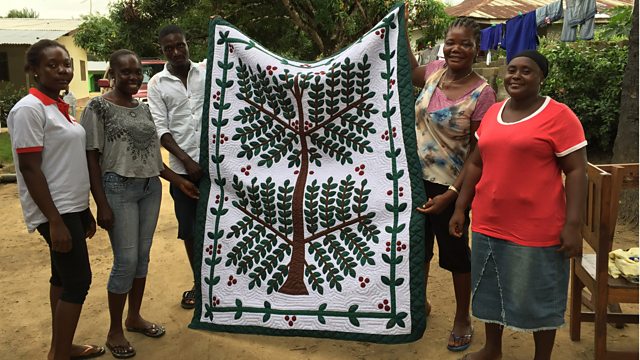 Looking for Aunt Martha's Quilt
In 1892, Liberian farmer Martha Ann Erskine Ricks took a gift of a quilt to Queen Victoria, a quilt she had spent 25 years making, which is now missing.
Beryl Dennis goes in search of a long-lost quilt her relative Martha Ann Erskine Ricks made for the British Queen Victoria. How did a former slave come to meet the most powerful woman in the world 125 years ago?
We also explore Martha's life in Liberia, west Africa, where she made her home after moving from the US.
Newspapers of the time followed in great detail the story of the 'queen and the negress' and her hand-stitched quilt in the design of a coffee tree. And Aunt Martha – as she is respectfully known - made such an impression on Queen Victoria that she noted in her diary of 16 July 1892 that she had a 'kind face'.
But where is the Coffee Tree quilt today?
Producer: Penny Dale
(Photo: A recreation of Martha Ricks's coffee tree quilt made by the Quageh quilting group in Caldwell, Liberia. Credit: Penny Dale)