Main content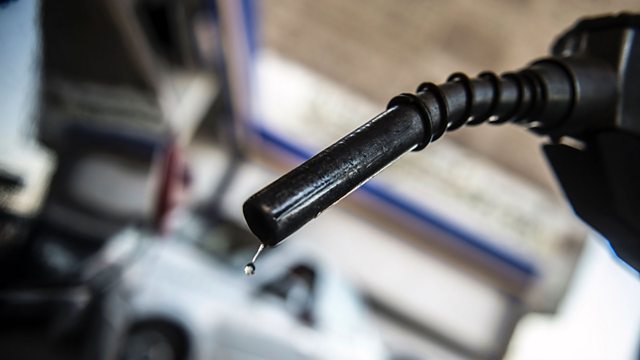 Leaded Petrol
When lead was added to petrol it made cars more powerful and was, its advocates said, a "gift". But lead is a gift which poisons people; something known as long ago as Roman times
In the 1920s lead was added to petrol. It made cars more powerful and was, according to its advocates, a "gift". But lead is a gift which poisons people; something figured out as long ago as Roman times. There's some evidence that as countries get richer, they tend initially to get dirtier and later clean up. Economists call this the "environmental Kuznets curve". It took the United States until the 1970s to tax lead in petrol, then finally ban it, as the country moved down the far side of the environmental Kuznets curve. But as Tim Harford explains in this astonishing story, the consequences of the Kuznets curve aren't always only economic.
Producer: Ben Crighton
Editors: Richard Knight and Richard Vadon
(Image: Petrol Nozzle, Credit: Khaled Desouki/AFP/Getty Images)
Sources and related links
Gerald Markowitz and David Rosner - Deceit and Denial: The deadly politics of industrial pollution, University of California Press, 2013
William J. (Bill) Kovarik, Ph.D. dissertation - The Ethyl controversy: How the news media set the agenda for a public health controversy over leaded gasoline, 1924-1926, University of Maryland
Kassia St Clair - The Secret Lives of Colour, John Murray, 2016
Jessica Wolpaw Reyes - Environmental policy as social policy? The impact of childhood lead exposure on crime, Working paper 13097, National Bureau of Economic Research, Cambridge, MA, 2007
Looney gas and lead poisoning: A short, sad history
Lead exposure and violent crime in the early twentieth century
Broadcasts
BBC World Service

except East and Southern Africa, News Internet & West and Central Africa
Podcast
Tim Harford tells the fascinating stories of 50 inventions, ideas and innovations which have helped create the economic world.