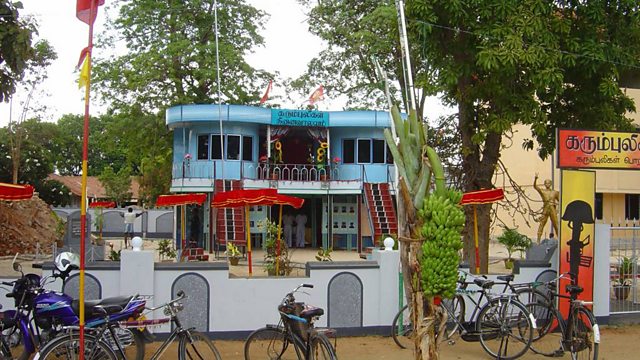 The First Tamil Suicide Bombing
In July 1987 separatist Tamil Tiger rebels in Sri Lanka attacked an army camp. It was the first of hundreds of suicide attacks carried by the group known as the "Black Tigers" against both military and civilian targets during the country's long running civil war. Farhana Haider hears from a former Tamil resident of Sri Lanka and from one of the only filmmakers to have spent any time with the Black Tigers.
Photo: Captain Miller shrine at Nelliady, Jaffna, Sri Lanka on Black Tigers Day, 2004. Credit: Public Domain
Last on
Featured in...
History as told by the people who were there. All the programmes from 2017.