Main content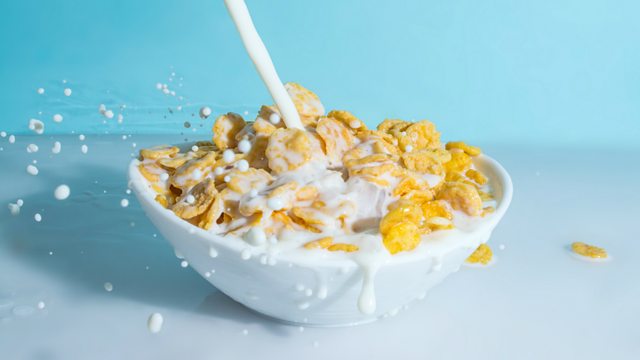 Fortification: Too Much of a Good thing?
Who is putting micro-nutrients in your food - and who really benefits?
What if we told you something had been added to your food that could affect your health? You can't see it, you won't taste it, and you might not have realised it's there at all.
Most of us will eat something that has been fortified with micronutrients – small amounts of minerals and vitamins - every day. But who is adding them to our food - and why? And does a focus on fortification by development agencies mean valuable resources have been diverted from tackling underlying causes of malnutrition in the developing world?
Mandatory fortification is when food manufacturers are required by law to add certain vitamins or minerals to foods. The other type of food fortification is voluntary - meaning it's at the discretion of the manufacturer to add nutrients from a government-approved list. Some argue this leads to foods being fortified for commercial purposes, rather than genuine public health concerns.
We'll be speaking to global food company, Nestle, which is on a mission to fortify more of its processed food - and to one of the main NGOs involved in fortifying staple foods in the developing world, the Global Alliance for Improved Nutrition. We also visit a bakery in London, and a street market in Accra, Ghana to hear what the consumer makes of all this.
With contributors: Gordon Polson, Federation of Bakers in the UK, Mark Lawrence Professor in Public Health Nutrition at Deakin University, Australia, Wayne England, senior Vice President for the Global Strategy Unit at Nestle, Barrie Margetts, Emeritus Professor within Medicine, University of Southampton, UK and Lawrence Haddad, GAIN.
Presenter: Emily Thomas
(Photo: Milk being poured into an overflowing bowl of cornflakes. Credit: Getty Images)
Clips

Podcast
The Food Chain examines the business, science and cultural significance of food, and what it takes to put food on your plate.