Main content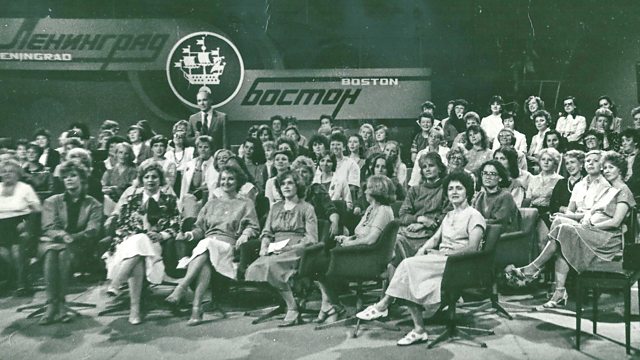 No Sex in the USSR
Why a Russian woman blurted out "We have no sex in the USSR" on an international satellite TV link up. What did she mean? And what happened next?
In the summer of 1986 in an effort to promote 'Glasnost' or openness, Soviet women were linked up with American women via satellite for a TV debate. But the dialogue would be remembered above all for the moment when a Russian woman stated "We have no sex in the USSR". Dina Newman has tracked down the woman who blurted that out, and Vladimir Posner the talk show host in the studio at the time.
Photo: Soviet women in the Leningrad TV studio, with Vladimir Posner standing in the background. Courtesy of Ludmilla Ivanova.
Featured in...
History as told by the people who were there. All the programmes from 2017.

From the Russian Revolution in 1917 to the collapse of the Soviet Union in 1991