Main content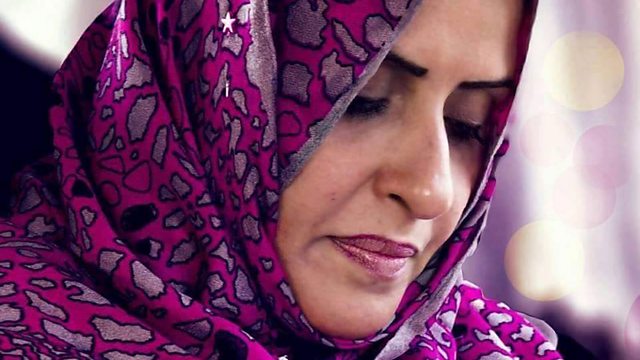 Saving Lives from my Car in Yemen
Known as the 'Angel of the Desert', Dr Ashwaq Moharram has turned her 4x4 into a mobile clinic to help people in rural parts of Yemen.
Dr Ashwaq Moharram has turned her 4x4 into a mobile clinic to try to reach people who are really struggling in the ongoing conflict in Yemen. She's based in a port city called Hudaydah, which was always the main entry point for food and fuel and medicine - but almost nothing is getting in any more. The city is under the control of Houthis, who are trying to take power in the country, and are being targeted by a Saudi-led coalition determined to stop them. The port has been hit by air strikes many times, and the loading areas damaged beyond use. Dr Ashwaq is living there on her own - her husband and children have left, her sister too - but as she tells Jo Fidgen, she won't go.
Imagine being a famous actor - with a starring role in one of your country's favourite TV shows. You can't walk down the street without being stopped for an autograph. Then - disaster, war starts - and you have to flee. You arrive as a refugee in a place where no one knows you, you don't speak the language - you're just another person without a home, without friends, without a job. And you have to start all over again. That was the situation for Jasmin Geljo, one of the top actors in the former Yugoslavia - until it disintegrated in the early 1990s, and he wound up in Canada.
Anahid is from Iran and her haircut has got her into a lot of trouble. Her hair's long and straight on the one side - but the right side of her head is shaved, and she has a tattoo on her skull. It's all part of her image as a metalhead - a passion that she can't indulge at home because heavy metal music is frowned upon. So she and her heavy metal band, Master of Persia, have uprooted and gone to Turkey, where Anahid can sing - or scream - in safety.
May Youngae sells homemade Korean sausages to local restaurants in New York. Her past life was quite extraordinary. She grew up in Pyongyang, the capital of North Korea. She's been revealing her secret to Outlook's Colm Flynn.
(Picture courtesy of Dr Ashwaq Moharram.)
Last on
BBC World Service
East Asia
Broadcasts
BBC World Service

except News Internet

BBC World Service

Australasia

BBC World Service

except Australasia, East and Southern Africa, News Internet & West and Central Africa

BBC World Service

Online, Australasia & UK DAB/Freeview only

BBC World Service

Americas and the Caribbean & South Asia only

BBC World Service

East Asia