Main content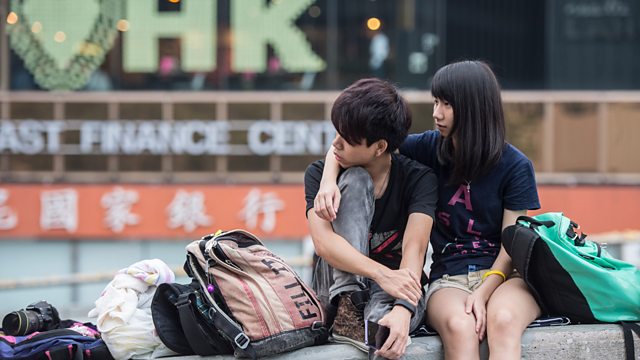 Young in Hong Kong
The post-1997 generation of Hong Kong, how they see themselves and what makes them tick.
They post-1997 generation are young and have only known Hong Kong as part of China. But under 'one country, two systems' these millennial Hong Kongers stand apart from their mainland equivalent. So how do they see themselves and the unique territory where they live?
Back in 1997, Helier Cheung was a schoolgirl in the choir which sang at the ceremony, as Hong Kong's sovereignty reverted from Britain to China. Now, as a BBC journalist, she returns to Hong Kong to discover how her generation see themselves. Have they been inspired – as Beijing would want – by a new patriotism? How many of them support the pro-democracy movement? Do they look north to the Middle Kingdom or more widely, out to Asia and the world? What pop culture grabs them? And how do they have fun? Helier digs deep with a selection of Hong Kong's post-1997 generation to find out what really makes them tick.
(Photo: Pro-democracy protesters rest on a flyover in Hong Kong, 3 October 2014. Credit: Anthony Wallace/AFP/Getty Images)
Broadcasts