Main content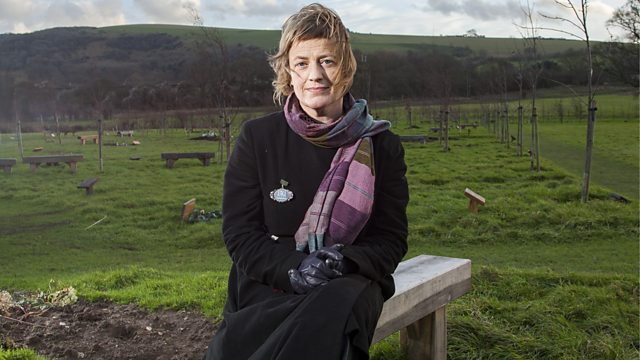 Giving Death Back to the People
An intimate portrait of a funeral director committed to doing death differently…
Giving Death Back to the People is how Cara Mair describes her work as a funeral director. Her company, Arka Original Funerals, is part of a movement to de-industrialise, and re-personalise funerals in the UK.
Cara began in the business as a freelance embalmer. But she doesn't do that anymore. "It started to send me do-lally," she says. When she was working here, there and everywhere as a freelance, she was often appalled by what she experienced - the conveyor belt of death, the disrespect shown to bodies, funeral directors puffed up with their own self-importance, and especially, their power over their clients.
When Cara made the decision to start her own business, she was determined to do things differently. This edition of Heart and Soul explores Cara's world, and her mission to change how her clients in the UK experience one of life's most significant rituals. At the centre of her philosophy are the loved-ones left behind. Cara encourages them to be involved in the funeral process as much as they would like, or are able. This might mean they work with Cara to bathe, anoint and dress a body. Or that a family will ask to keep the loved one at home before the funeral – very rare in the UK.
Heart and Soul hears from those who have first-hand experience of Cara's philosophy. Losing someone provokes deep upset and uncertainty in us – what difference has Cara's approach made to the process of saying goodbye?
(Image: Cara Mair, founder of Arka Original Funerals, Credit: Toby Smedley)
Last on

BBC World Service
except East and Southern Africa, News Internet & West and Central Africa