Main content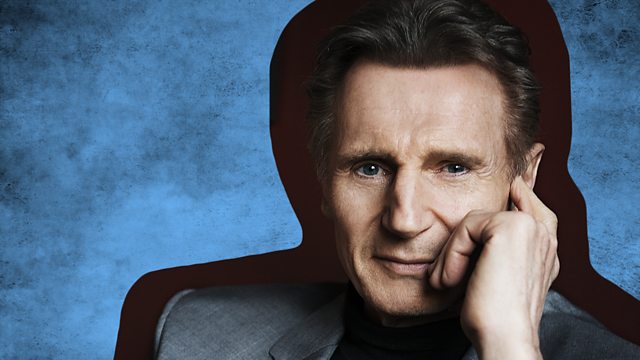 UnRaveling by Jan Carson
Liam Neeson stars as a pianist with dementia who finds lost memory and love through his fingers playing Ravel's Piano Concerto in G Major.
Liam Neeson stars as a world class concert pianist who is reduced by dementia, playing whatever he can 'still manage' for friends and family. When he stretches for Ravel's Concerto in G his thoughts unravel and yet his fingers hold their own memories.
This poetic piece is written by Jan Carson, a Northern Irish writer new to the BBC.
This drama is one of 6 new short monologues developed and produced by BBC Writersroom for BBC Radio 3 as part of the BBC Music Day 2017 celebrations.
Each drama celebrates this year's theme The Power of Music with a monologue about the transformative power of music.
Other monologues are performed by actors including Tamsin Greig, Julie Hesmondhalgh and Daniel Mays.
Bill..... Liam Neeson
Pianist..... Lauryna Sableviciute
Director and Series Producer..... Justine Potter
Assistant Producer..... Usman Mullan
Executive Producer..... Anne Edyvean
Sound Designer & Editor..... John Scott
Music Editor..... Jeremy Evans
Composer..... Maurice Ravel
Music..... Piano Concerto in G Major (Second Movement)
A note from the writer Jan Carson:
I've been working in literature for a long time and I'm no stranger to the editing process. It can be painful and frustrating. However, it was a joy to work with Justine and her team. All critique was offered alongside incredibly generous encouragement and I've felt fully supported throughout the whole process of getting my script from idea all the way through to airing. It's also been great to feel the team are genuinely excited for you to have your piece developed. There have been quite a few text messages and emails littered with exclamation marks flying backwards and forwards across the pond as we've celebrated every little step of the development process. As collaborative experiences go, writing my first radio piece has felt like exactly the right mix of maintaining artistic control and also enjoying the benefits of being part of a super creative, enthusiastic team of people who are passionate about making great radio.
Perhaps, the most exciting part of the journey over the last few months was the moment I discovered that Liam Neeson had agreed to read my monologue. Liam is from the same small town in Northern Ireland as me. I've long been an admirer of his work and I'm still reeling that he actually agreed to record my piece. It's an incredible boost for my artistic career and it feels particularly special to be supported by an artist who's emerged from a similar background, to achieve incredible and deserved success in his career. I don't know how Justine managed to pull this one off but she's clearly a miracle-maker and I am incredibly grateful for all her hard work and appreciate how lucky I am to have been given such a great opportunity.I'm also particularly delighted to have an actor of Liam Neeson's caliber voice my monologue because the piece engages with such an important, and often ignored topic. My monologue focuses on a concert pianist who has developed Dementia as he attempts, and ultimately struggles, to play a piece by Ravel. Over the last six years I have spent a lot of time working in the arena of arts development for older people, particularly those living with Dementia. I often see how frustrating life can be for people as they face limitations and restrictions on performing tasks which might have seemed simple before diagnosis. The composer Ravel actually suffered from Aphasia, (a linguistic disorder often associated with Dementia), during the last years of his life and struggled to do his own work justice and this impacted our choice of music (Ravel's Piano Concerto in G). I wanted to honestly reflect the struggles, the triumphs and the incredible dignity of many of the people I work with in this piece and it is an incredible honour, and hopefully a small gift to them, to have the monologue so significantly featured on Radio 3 and read by such a well-loved voice. Thank you BBC Writers' Room for taking a risk on new writing and new writers. Opportunities like this are the stuff of dreams.
Duration:
Featured in...
All the best bits from past BBC Music Days

Six monologues produced by BBC Writersroom celebrating the transformative power of music.