Main content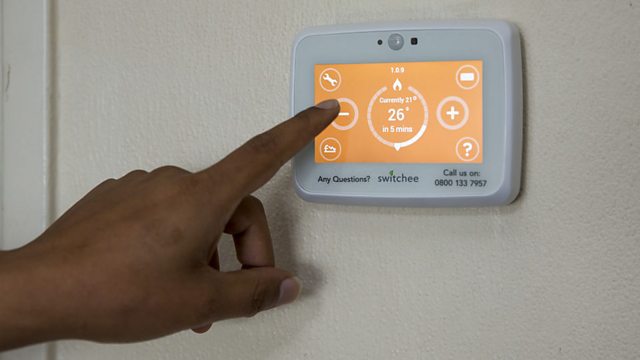 How could your thermostat save you money?
It's a piece of technology that has barely been updated for decades. Most thermostats take no account of when you're at home or the outside temperature – they just heat your home to a fixed temperature and a fixed timetable. Well now there are smart thermostats – they can learn your household patterns and habits, and they have the potential to transform the way heating is used. Winifred Robinson talks to Chris Goodall, writer and energy expert.
First broadcast on You & Yours, 14 June 2017.
Duration:
More clips from Radio 4 in Four