Main content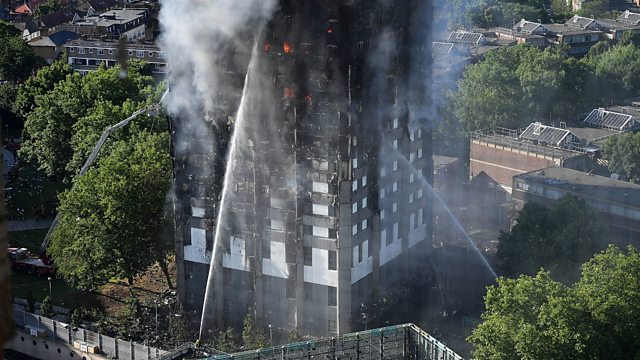 'Thorough investigation needed' into fire
The leader of Kensington and Chelsea council has said that a "thorough investigation is needed" into the cause of the fire.
Councillor Nicholas Paget-Brown told Mishal Husain that any advice residents were given is "a matter for the London Fire Service".
When questioned about whether it was a matter for the council he said they will "always ensure" that the councils own properties are "inspected by the fire service and high standards are set".
(Photo: Grenfell Tower block fire. Credit: Getty Images)
Duration:
More clips from Today