Main content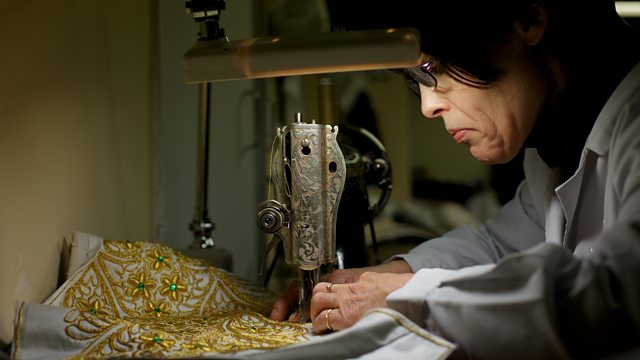 Can Sewing Improve Your Vision?
How sewing for a living could help improve 3-D vision; learning about deadly plants in a poison garden; why do women smile more than men?
If you close one eye and look at an object, then try with the other eye, the two images will be slightly different. The brain normally combines these images together, providing us with a stereoscopic or 3D view of the world. Now scientists have found that seamstresses have superior depth perception, thanks to their stereoscopic vision. Understanding how they acquired this skill could help with therapies for those who only see in two dimensions.
Gardens are tended by people wanting to grow beautiful flowers or edible treats. But some tempting-looking plants can be poisonous. The Duchess of Northumberland has created a Poison Garden at Alnwick Castle in Northumberland in the UK, to help educate people about deadly plants.
How often do you smile? Women tend to smile more than men – and men are more prone to frowning, according to research. A new study has used special software to analyse facial expressions in people watching adverts on their computers. In most countries women are expected to be friendlier and smile more – but smiling all of the time can appear fake.
(Photo: Getty Images)
Last on
BBC World Service
East and Southern Africa & West and Central Africa only
Broadcasts
BBC World Service

except News Internet

BBC World Service

Americas and the Caribbean

BBC World Service

except Americas and the Caribbean, East and Southern Africa, News Internet & West and Central Africa

BBC World Service

East and Southern Africa

BBC World Service

Australasia

BBC World Service

East and Southern Africa & West and Central Africa only