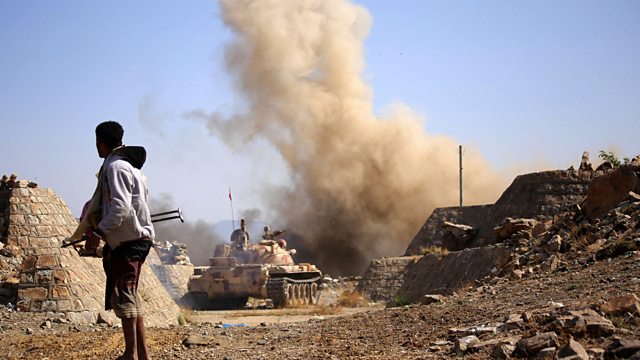 'Please Baba Don't Go Out'
Photojournalist Mohammed is risking everything to document the effects of war in Yemen. Based in the capital city Sana'a, his work began in 2011 when the country was hit by a series of anti-government protests. More recently the country has faced a cholera epidemic that has killed almost 800 people since April.
On the river Brent in West London there are a group of 'citizen scientists' taking part in an eel conservation programme run by the Zoological Society of London. The European Eel is in fact a critically endangered species. We went down to meet eel enthusiast Terry Jones and Joe Pecorelli, the biologist leading the project.
Renzo Zaia and his father Mario belong to a family of tour guides that run tours up one of Europe's most active volcanos. It's called Mount Stromboli on the tiny island of Stromboli in the middle of the Mediterranean Sea.
Every Thursday night for the last couple of years, Kathy Fletcher and David Simpson from Washington DC have put on a dinner party for young people who need a good feed, or some company, or just somewhere safe to go. Outlook's Ros Tamblyn went along to join them for dinner.
(Picture: A Yemeni fighter. Photo credit: Ahmad Al-Basha/AFP/Getty Images.)
Last on
Wed 21 Jun 2017
06:06

GMT