Main content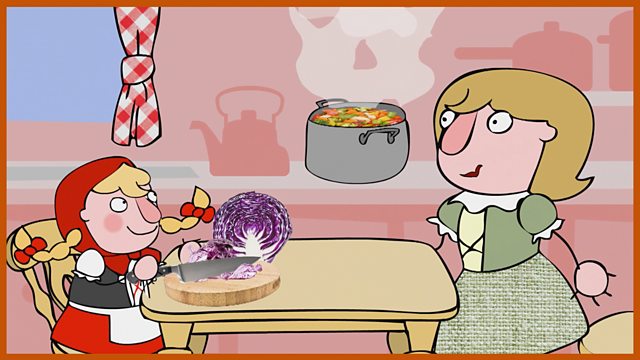 1: I love red!
Red Riding Hood goes to the village shop where she hears stories about a wolf in the woods from the shopkeeper, Mrs Midgley.
That evening Red Riding Hood asks her Ma about it. Ma tells her that they are just 'tall stories' and not to worry about them. She says that Grandma lives in the woods and if there was a wolf she would have told them about it.
Later Red Riding Hood goes to bed thinking no more about it and is lulled to sleep by the sounds of the night coming from her window. Suddenly she hears a strange sound coming from the woods...but it can't be a wolf...can it..?
Duration:
More clips from Little Red Riding Hood