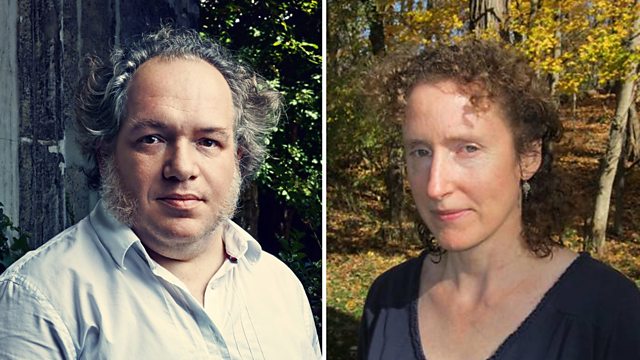 Man Booker International Shortlist 2017: Compass
The winner of the Man Booker International Prize is announced in June 2017. Significantly, the $64,000 prize money is divided equally between the author and the translator. BBC Weekend is speaking to the authors and translators of all six shortlisted books.
In this interview Anu Anand talks to the French author Mathias Enard who wrote Compass, and the American translator of the novel, Charlotte Mandell. The interview begins with an extract from the book in which the main character, an insomniac musicologist called Franz Ritter, describes his memories of Sarah, his great, unrequited love.
(Photo: Mathias Enard, left, and Charlotte Mandell. Credits: Enard picture courtesy of Fitzcarraldo Editions, Mandell photographer Richard Kelly)
Featured in...
Interviews with the authors and translators about their shortlisted books