Main content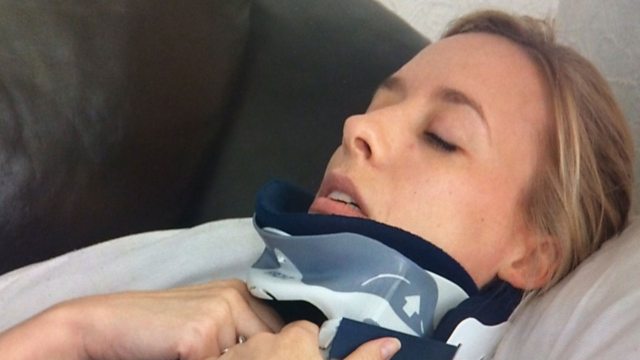 "Any wrong movement could internally decapitate me"
Thirty-year-old Samantha Smith is battling a life-threatening and debilitating condition which means her brain and spine are being crushed by the weight of her skull.
Samantha suffers from Ehlers Danlos Syndrome (EDS) which is a genetic condition that means the 'glue' that holds the body together is too weak.
This has led to the ligaments in her neck being too stretched and weakened to support her head, subsequently causing the top of her spine to squash her brain stem under the weight of her skull.
Samantha said: "I guess it's affected my life as in I owned a business until not so long ago which I worked hard for and I struggle to be the mum that I'd like to be with my children."
The single-mother of two from Rochdale is now trying to raise thousands of pounds for complex surgery in America.
This clip is originally from 5 live Breakfast on Monday 12 June 2017
Duration:
More clips from In Short