Main content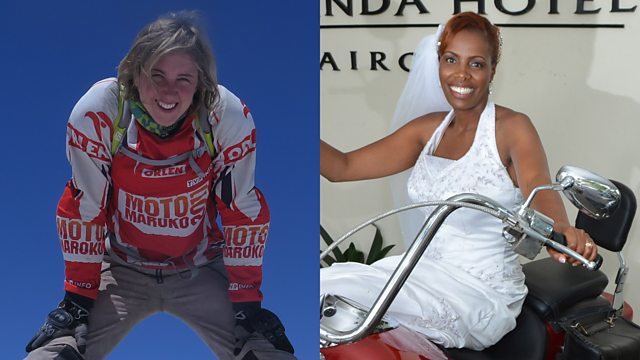 Bikers
'Bikes connect people' - female riders from Kenya and Poland talk speed, safety and stereotypes
What draws women to motorbikes, whether it's weaving them through traffic or seeing the world from one? Kim Chakanetsa asks two women from Poland and Kenya who spend their lives in the saddle.
Aleksandra 'Ola' Trzaskowska's love of motorbikes is not about the machine itself - it's about the thrill of seeing new places from the best vantage point. She used to be a lawyer in Warsaw but gave it up to do what she loves. Ola now runs tours on two wheels to Asia, North Africa and both American continents. On her own trips she always aims to steer off the beaten track - preferring to explore countries like Afghanistan alone. Even breaking her leg in a road accident in Cuba hasn't put her off - as soon as it's mended she'll be straight back on her bike.
Naomi Irungu took up bikes two years ago when she met her motorcycle-mad husband. She had always wanted to try but was warned off by her family after her uncle died in a motorbike accident. Naomi says it can be exhilarating and scary riding through rush-hour traffic in Nairobi, dodging the matatus and the taxi-bikes that jostle for road space. She loves to get out of the city on longer rides and for her recent wedding she was picked up by a 15 strong motorcade of biker friends.
L-Image and credit: Ola Trzaskowska
R-Image and credit: Naomi Irungu
Clips