Main content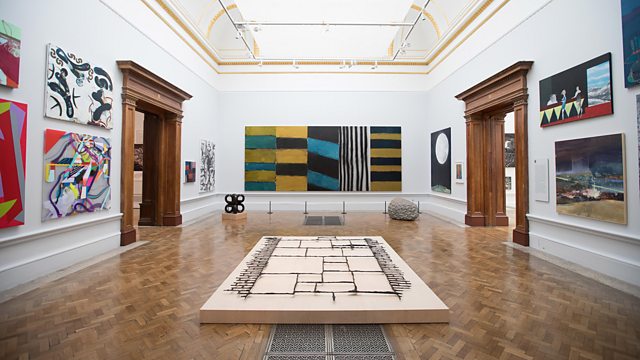 The Royal Academy Summer Exhibition
Behind-the scenes look at the 249th annual Royal Academy Summer Exhibition
The annual Summer Exhibition at the Royal Academy of Arts in London is the largest open-submission art exhibition in the world. It attracts over 12,000 entries. Only 1,200 paintings and sculptures will make it onto its walls and floors, including works from Gilbert and George, Yinka Shonibare and Tracey Emin.
The exhibition which takes place every June and July, attracts a quarter of a million visitors. It is an collection of works by Royal Academicians, invited professional artists and selected works from professional and amateur artists from all over the world. The open submissions form nearly 70% of the show.
An artist co-ordinator is chosen to oversee the show; this year it's the job of Eileen Cooper RA, the Keeper of the Royal Academy. She works with a small committee of Academicians to select an exhibition which is then hung in the RA galleries, with the committee members each taking responsibility for a room.
We go behind the scenes at the Royal Academy as the Academicians decide on what is worthy of their imprimatur.
Producer: Divya Mittal and Roger James Elsgood.
(Photo: Installation view of the Royal Academy Summer Exhibition 2017. Credit: David Parry)