Main content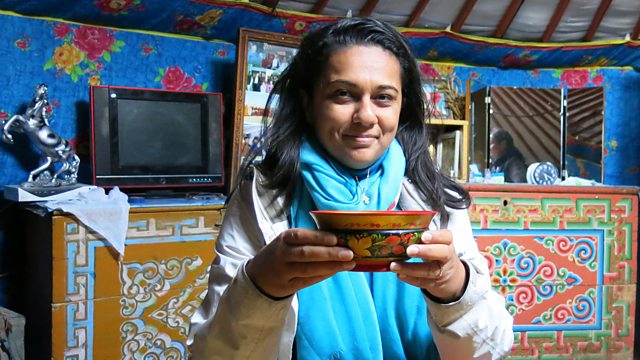 Dying in Comfort in Mongolia
Anu Anand meets the Mongolian matriarch who is helping people with terminal liver cancer die in comfort.
Anu Anand travels across the globe to investigate how different countries are tackling cancer, one of the world's biggest killers.
In this first of six programmes, Anu travels to the freezing plains of Mongolia to find out why these traditionally nomadic people, living in a rugged environment, are so prone to the slow and silent killer - liver cancer. She asks why it is hitting Mongolians so hard and meets one local matriarch who is leading a crusade to help those who cannot be cured to die in comfort.
The country has the highest death rate from liver cancer, six times the global average, and most people have no idea they have the disease until it is too late. It is caused by two strains of the Hepatitis virus and at least a quarter of the population are infected with at least one. Alcohol, which is cheap and plentiful, exacerbates the problem.
Today Mongolia is embracing palliative care to ease the suffering of patients as they approach the end-of-life. While this branch of medicine is a well-established in the West, it was completely unknown in Mongolia 15 years ago.
It was only when professor Odontuya Davaasuren heard of the existence of palliative care, and lobbied for change, that Mongolia started to embrace this crucial aspect of cancer medicine. Today hospitals and pharmacies in every province provide support and medication to the terminally ill, and beds for the dying in hospitals and hospices are on the increase.
Photo credit: Anu Anand ©
Producer: Beth Eastwood
More episodes
Previous
You are at the first episode
The Truth About Cancer Podcast
Podcast
A crucial guide to the things that affect us all. Hear from those with first-hand experience, and experts in the field.