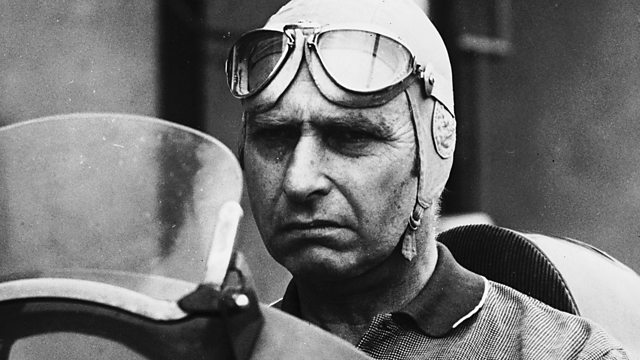 The Driver and the Dictator
Dictator Fulgencio Batista knew staging a Grand Prix in Havana was risky. Sabotage in Cuban cities and guerrilla wars in the mountains were attracting global headlines. Keen to distract from the turmoil, he offers the world's greatest F1 driver, Juan Manuel Fangio, a huge fee to drive. Nobody could have predicted what followed.
Urban rebels see an opportunity. "We agreed we'd stop the Batista Grand Prix", Angel Vila tells reporter Arnaldo Hernandez Diaz. Vila was a saboteur and propaganda expert. Now he is a retired army officer.
On the eve of the race the waterfront track crawls with security men. Drivers walk the track, then return to their hotels. Later that evening, Fangio appears in the Lincoln Hotel lobby, surrounded by fans, motorsport people, and guests. A young man in a leather jacket approaches him politely, then draws a pistol. 'I am from the 26th July movement and we are kidnapping you' he tells Fangio. A suited man at the door raises a machine gun and yells 'Nobody move! Nobody move!'
Arnaldo Hernandez Diaz speaks to kidnappers and eyewitnesses, to piece together the story. Racing driver Stirling Moss remembers looking on as Fangio is led towards the exit. The race ends in tragedy, killing six bystanders, whilst subterfuge and danger surrounds the missing driver.
Fangio's reaction to his kidnapping astonishes the world. This now-forgotten story paints a picture of Cuba in turmoil - events often overshadowed by the takeover that followed.
(Photo: Juan Fangio behind the wheel of the Alfetta 159 Alfa Romeo in which he won the 1951 World Championship. He is on the famous Monza racing track. Credit: Keystone/Getty Images)
Last on
Wed 14 Jun 2017
23:06

GMT