Main content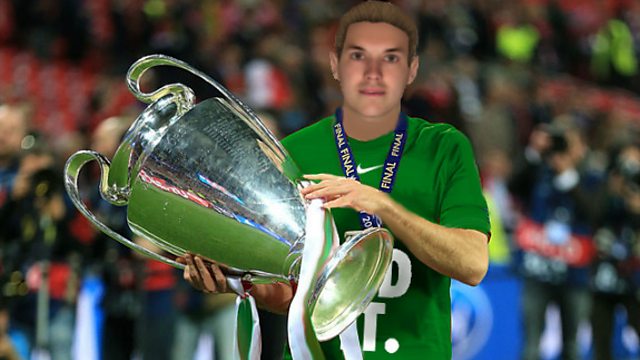 The Greatest Footballer to Never Exist
Jonny Sharples is helping to combat mental health through the fictional Ivica Strok.
The Greatest striker to never exist
He's won everything in world football, a cult hero with a significant social media following, now he's helping people tackle the issue of mental health. But the most extraordinary thing about striker Ivica Strok is... He doesn't exist! Strok came to 'life' in computer game Football Manager and for gamer Jonny Sharples, Strok helped him through a personal tragedy and believes he can help other too.
Boxing champion turned Wonder Woman warrior
Wonder Woman is this year's Hollywood blockbuster! It's broken all box office records for a film by a female director, but that's not the only way it's empowering women. Director Patty Jenkins decided that she wouldn't cast actors for many of the minor roles, but athletes. Former world champion boxer Anne Wolfe was one of them... Becoming one of the Warrior Women in the film is just the latest episode in her remarkable life.
Why Adidas and Puma really don't get on
In the 1940's an argument between German brothers Adolf and Rudolph Dassler helped create two of sportswear biggest companies. Before they fell out they co-owned a shoe company but after the Second World War Rudolf was interned by the American's. He believed that Adolf had provided the information that lead to his imprisonment. After Rudolph was released the brothers acrimoniously split the company. Adolf created 'Adidas' and literally across the river, Rudolf founded 'Puma'. The men and their families didn't speak for decades, and even to this day relations are somewhat frosty between the two companies
The Va'a and Furious
Tahiti will host the Va'a World Championships later in the month. Va'a is a traditional boat dug out from a single log. Simon Parker explores the history behind the boat and why it's important to the Polynesian people.
Court of Public Opinion
Margaret Court is one of tennis' greatest ever players, However, her comments about the LGBT community have caused controversy. We hear from four time grand slam winner Rennae Stubbs, who is gay, says she doesn't agree with her fellow Aussies beliefs.
Photo: Computer generated striker Ivica Strok
Last on
BBC World Service
except News Internet
Broadcast
BBC World Service

except News Internet