Main content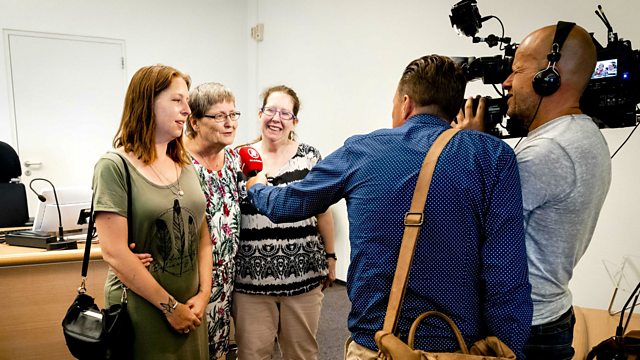 Dutch families win right to know 'who's the daddy?'
A court has approved a series of DNA tests on the belongings of a late fertility clinic doctor, in the Netherlands, after allegations that he used his own sperm in dozens of cases.
Laura Bosch is a legal adviser at Defence for Children in the Netherlands, one of the parties who brought the case.
She told BBC Radio 4's PM programme, this action is a "huge step" in the rights of "donor conceived children to have their genetic heritage confirmed".
(Photo: Donor conceived children and their mother being interviewed by journalists in Rotterdam, prior to the court case. Credit: EPA)
Duration: