Main content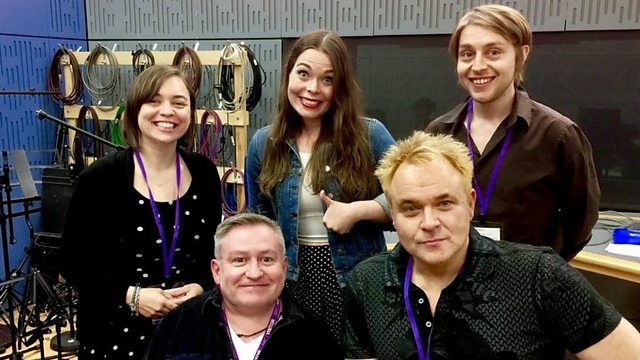 To Switzerland or not
Mental health, MS, and private Facebook groups for disabled people.
This podcast contains discussions about suicide. If you are struggling at the moment, you may choose to leave this episode for another day.
Why are so many students dropping out of university due to mental health problems? And what's so great about disability-focused private Facebook groups? Comedian and mental health campaigner Juliette Burton, and TV personality Mik Scarlet, take us through the stories grabbing their attention on social media this month with good humour and the benefit of their personal experience.
"I can't face another winter with multiple sclerosis," said Colin, in a TV interview about plans to end his life at a Swiss clinic. Fellow MSer Rona was watching, and realising he lived locally, tracked Colin down and convinced him to halt the process. They have since become friends.
In an emotional conversation for everyone around the table, Colin and Rhona discuss how a person comes to contemplate assisted suicide, the support that is and should be available for people with MS, and stem cell treatment.
Presented by Kate Monaghan and Simon Minty. The producer was Damon Rose.
Email ouch@bbc.co.uk tweet @bbcouch or find us on Facebook. Tell us what you think, and tell us your story.
Subscribe to Ouch as a weekly podcast. It's not about disability, it's just disability-ish.
Please review us on iTunes or wherever you get your podcasts. If you do this then more people who'd like the show will get to hear about it. And you can help too by sharing it, and liking it on Twitter or Facebook.
We're back next week.
Podcast
Disability from a fresh angle featuring interviews, discussion and the occasional quiz.