Main content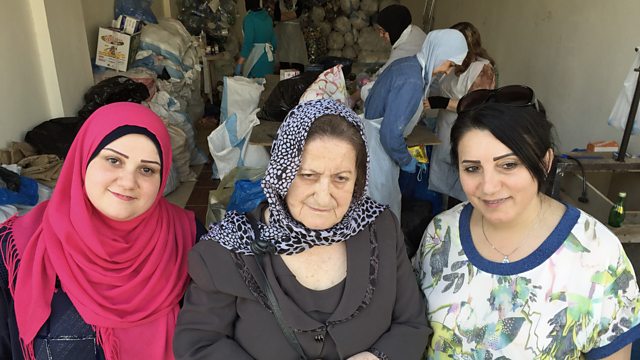 Recycling Beirut
Nidale Abou Mrad reports from her native Lebanon on a crisis of stinking household waste and how citizen activists are stepping in to do the authorities' job in cleaning up
In 2015 the Lebanese capital Beirut found itself overwhelmed by reeking garbage – its streets piled high with rubbish bags – after politicians closed down the country's main landfill site. The crisis brought thousands of angry protesters onto the streets, supporting a grassroots anti-government movement called You Stink. And, although the authorities eventually came up with a stop-gap solution, the crisis rumbles on to this day.
Critics say the temporary rubbish dumps that have now been pressed into service are badly sited, and sub-standard. There is concern over some rubbish being dumped close to or even in the sea. And the government's preferred long term solution – to burn waste – threatens to stoke up new fury over its alleged environmental impact.
However, while the trash mounts up, a number of local activists have taken matters into their own hands – trying to solve the rubbish problem by getting fellow residents to recycle their trash, a rarity in Lebanon so far. Nidale Abou Mrad tells the story of the ordinary citizens taking pride in once troubled neighbourhoods, and stepping in to solve a crisis where their leaders have been found wanting.
Producer: Mike Gallagher
(Photo: Zeinab (centre) and two volunteer recyclers)
Clips