Main content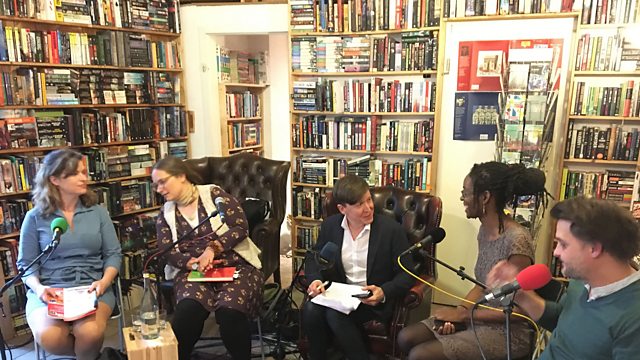 World Book Café: Berlin
Damien McGuinness is in Berlin to ask what excites its book lovers, and why has it been a haven for writers for many years.
Recorded in St George's Bookshop in Berlin in front of an eager book loving audience, the BBC's Damien McGuinness and his guests ask what makes this city's bookish hearts beat and why has it been such a haven for writers over many years.
On the panel are the local radio presenter and book lover Gesa Ufer and Sharon Dodua Otoo – a British Ghanaian writer – who moved to Berlin 10 years ago and recently won one of Germany's most prestigious literary prizes. Tillman Rammestedt on the joys of a cliffhanger - he wrote his novel by publishing a chapter a day in serial form. While novelist Tanja Ducker has been working within the refugee community helping writers from Syria articulate their experiences through fiction and poetry.
(Photo: Interior of St George's bookshop, Berlin)