Main content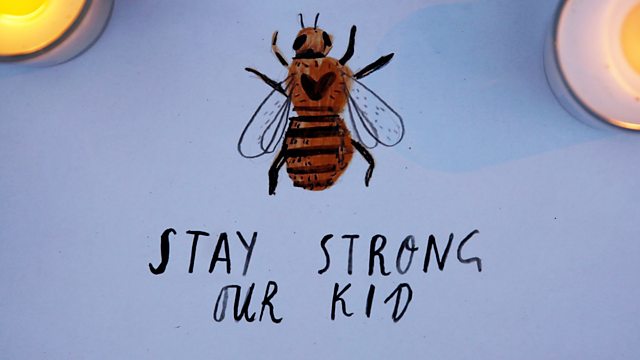 What is the significance of the Manchester Bee?
The Manchester bee has become a symbol of solidarity after the Manchester attack, but what are its origins?
Manchester writer and tour guide Jonathan Schofield told 5 live Breakfast: "There are many stories but one is that a German architect came to Manchester and described us as a hive of activity."
"After that, with all the industry that was in Manchester, the bee was more and more adopted until in 1842 it was added to the coat of arms."
He added: "It's a worker bee not a bumble bee. The fact that it's a worker bee, this idea of struggle and strife to get to somewhere - given the troubles we've had in the last week - I think you couldn't find a better symbol for that endeavour."
This clip is originally from 5 live Breakfast on Friday 26 May 2017.
Duration: