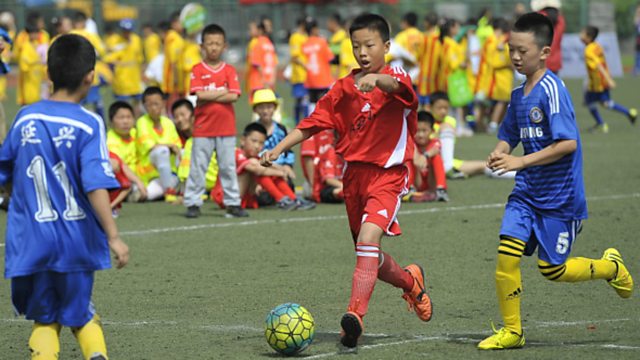 Are foreign footballers stopping China developing young players?
China has made development of soccer a national priority, which has led to several top clubs spending millions to sign up foreign players.
The skills of millionaire superstars, experienced at playing in Europe's top leagues, have attracted big audiences for football matches shown live on television.
However the focus on big name foreign soccer players could be stifling development of young Chinese players, which is considered important for China's aim of matching national teams like Brazil, Germany or Italy, as we hear from Mark Dreyer, at the website China Sports Insider, in Beijing.
(Picture: Young football players in China. Nurphoto.)