Main content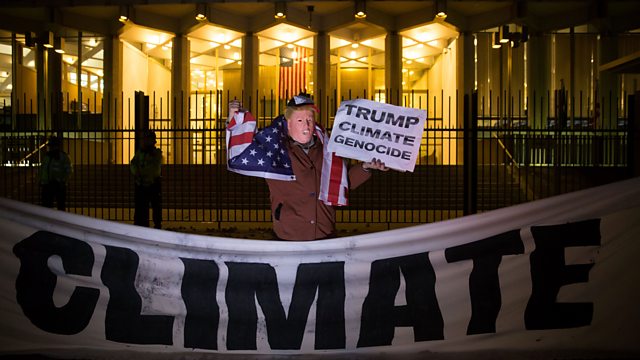 US Poised to Quit Paris Climate Deal
Global business news, with live guests and contributions from Asia and the USA.
US President Donald Trump is poised to pull the country out of the Paris climate accord, US media has reported quoting senior officials.
The 2015 accord for the first time united most of the world in a single agreement to mitigate climate change.
We hear the views of Dr Irwin Stelzer of the Hudson Institute in Washington DC and Professor Bjorn Lomborg of Copenhagen Business School and author of 'The Sceptical Environmentalist'.
Also on the programme,the BBC's Anna Holligan reports on the Dutch tech company, trying to make our need for batteries a thing of the past with their new light sensitive technology.
And, are ties now just so last year in the workplace? Beyzade Beyzade, employment barrister at the London Law Practice assesses the tie's place in the modern office.
The BBC's Roger Hearing will be joined throughout the programme from New York by Matt Cooper of Skillshare international and from Hong Kong by Andrew Peaple, deputy Asia finance editor at the Wall Street Journal. They'll also be joined from Taiwan by the BBC's Cindy Sui.
Picture: Daniel Leal-Olivas, AFP/Getty Images.
Last on
BBC World Service
except News Internet
Broadcast
BBC World Service

except News Internet