Main content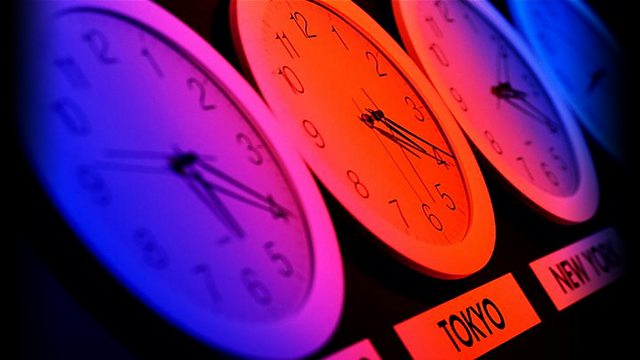 Telling the Time: From Sundials to Satnav
A quick walk through the history of time keeping, from sundials to atomic clocks.
Many of us can find the time of day quickly and accurately but where did the idea of time keeping originate and how did our ancestors manage without the instant access we take for granted today?
From ancient shadow and water clocks to the latest super accurate optical clocks, Bridget Kendal explores time keeping with the Curator of the Royal Observatory in London, Dr Louise Devoy, the Director of the Museum of the History of Science in Oxford, Dr Silke Ackermann and watch and clock expert Grégory Gardinetti from the Fondation de la Haute Horlogerie in Geneva.
Photo: World Clocks (Credit: EyeWire, Inc.)