Main content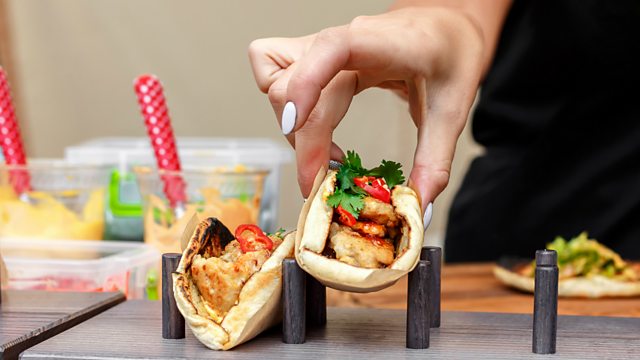 Hands Off My Food!
Should you be able to profit from the cuisine of a culture you were not born into?
When it comes to aspects of cultural life being shared, adopted or borrowed in an increasingly globalised world - where more so than food? But should a culture be able to claim ownership of a cuisine, and should you profit from food that isn't culturally your own?
In this episode we discuss the cultural appropriation of food. Cultural appropriation can be defined as the adoption or use of elements of one culture by members of another culture. Some define it as the unacknowledged or inappropriate adoption of those elements - which reinforces historically exploitative relationships.
We start in Ottowa Canada where a group of New Zealanders are objecting to the marketing of an energy drink. From there we go to Tennessee in the US where Rachel Martin, a food historian tells us how Hot Chicken has become Nashville's favourite dish, and why she's a little uncomfortable about how this happened.
So where do you draw the line between appreciating food and appropriating or misappropriating it? The BBC's Emily Thomas is joined by four people from the food world who have a real stake in this hot and divisive debate: Michael Twitty, a chef, food writer, and historian; Alex Stupak, a chef and founder of the Empellon Mexican restaurant chain in New York, Rachel Lauden, a food historian, based in Austin Texas, and Clarissa Wei, a food writer from Los Angeles.
(Photo: Tacos being put on display by street vendor. Credit: Getty Images/ Milkos)
Last on
BBC World Service
Australasia
Clips

Broadcasts
BBC World Service

Online, East Asia, Europe and the Middle East, UK DAB/Freeview & West and Central Africa only

BBC World Service

South Asia

BBC World Service

Americas and the Caribbean

BBC World Service

Australasia

BBC World Service

except News Internet

BBC World Service

except News Internet

BBC World Service

West and Central Africa

BBC World Service

except News Internet

BBC World Service

except News Internet & West and Central Africa

BBC World Service

Australasia