Main content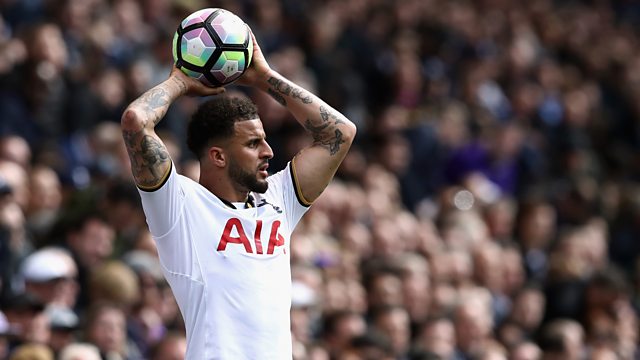 Jenas: Spurs stars deserve 100% more pay
Jermaine Jenas believes some Tottenham stars deserve to be paid 100% more than they're currently being paid.
The former Spurs midfielder was discussing players' wages ahead of Tottenham's final game at White Hart Lane.
Jenas said: "You're dealing with players now that, I personally believe deserve to paid, probably 100% more than they're actually being paid.
"It's about the glory, it's about the love of the game and you want to get over that line but at some point, as a player it's also about self-worth."
There have been rumours linking Kyle Walker with a move after he was left out of the side in favour of Kieran Trippier for the Premier League win over Arsenal and the FA Cup semi-final loss to Chelsea.
This clip is originally from 5 live Sport, Friday 12th May 2017.
Duration: