Main content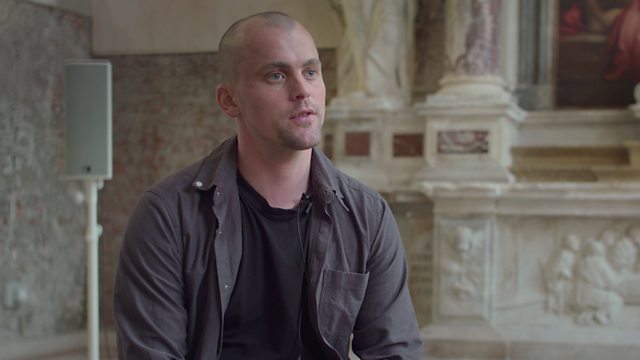 James Richards discusses his exhibition at Venice Biennale
Nominated for the Turner Prize in 2014, Cardiff-born artist James Richards is well-known to the UK art scene and will this year represent Wales at the 57th Venice Biennale which runs from 13 May to 26 November.
He will exhibit 'Music for the gift', a new body of work including video, photographic works and a sound installation across two sites: a series of school rooms and a former convent on the banks of one of Venice's famous canals.
The six-channel electro-acoustic installation incorporates field recording, sound effects and his own voice, alongside electronically generated and recorded material. The resultant work is a cinematic and multi-sensory experience.
Film by Cultureshock Media, used courtesy of British Council.
James Richard's 'Music for the gift' is at the Biennale Arte 2017 from 13 May - 26 November.
Duration: