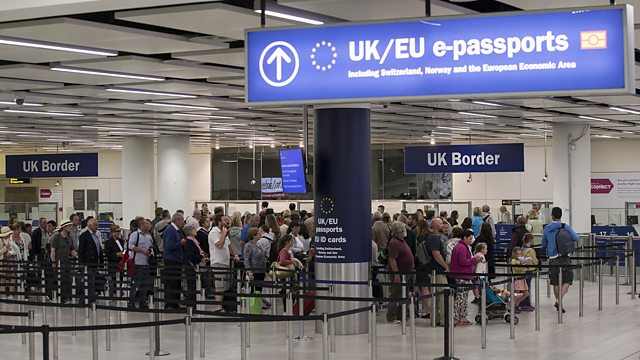 How Did Immigration Stop Being a Political Taboo in the UK?
Brexit showed that the issue is now among the most important for British voters. And that's likely to continue in June's UK general election, as major parties have made their positions on immigration central to their campaigns.
And yet for decades, immigration was a no-go area for mainstream debate. Following racial tensions in the 1960s, it came to be perceived as a proxy for racism. Today it is one of the most salient issues in British politics. What changed?
Producer: Estelle Doyle
Presenter: Ruth Alexander
(Photo: Border Force check the passports of passengers arriving at Gatwick Airport in London, England. Credit: Getty images)
Last on
Mon 22 May 2017
03:06

GMT