Main content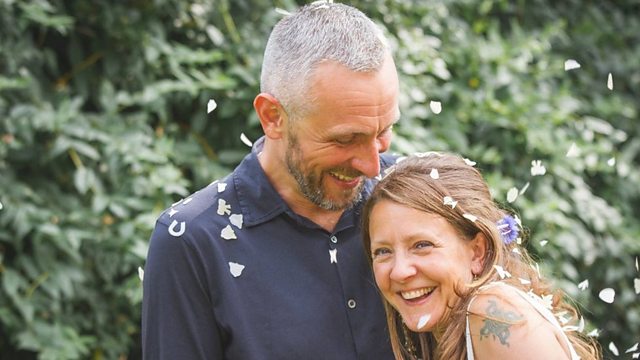 'Why I kept my wife's body after her death'
Russell Davison explains his family's unusual perspective on death
A man has revealed how he slept in the same room as his wife's body for six days after she died.
Wendy Davison, 50, died at home in Derby last month after a 10-year battle with cervical cancer.
Russell Davison, who has been left "heartbroken", said he did not want her body to go to a mortuary and he wanted to challenge attitudes towards dying.
Mr Davison explains to Eddie Mair his family's unusual perspective on death.
(Image:Wendy and Russell Davison. Credit: Paul Clark)
Podcast
Eddie Mair speaks at length to people with interesting things to say, for Radio 4's PM.