Main content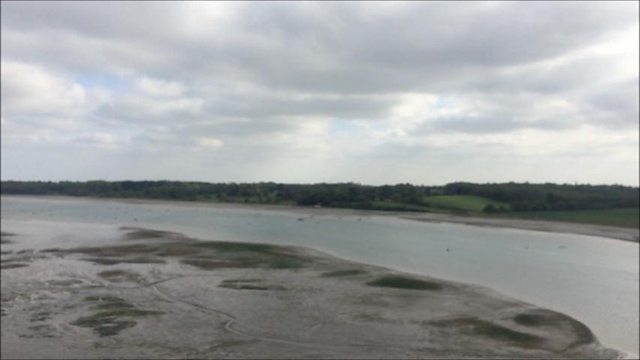 The view from the Orwell Bridge
Car drivers crossing the Orwell Bridge south of Ipswich are unable to admire the view because of the height of the parapet.
It's different for lorry drivers or others sitting higher up and one passenger on the top of a double decker bus has filmed the view downstream to show the rest of us what it's like.
The bridge, which carries the A14 between Nacton and Wherstead, took three years to build and was opened in 1982.
A 60mph (97 km/h) speed limit was introduced in April 2016.
Duration: