Main content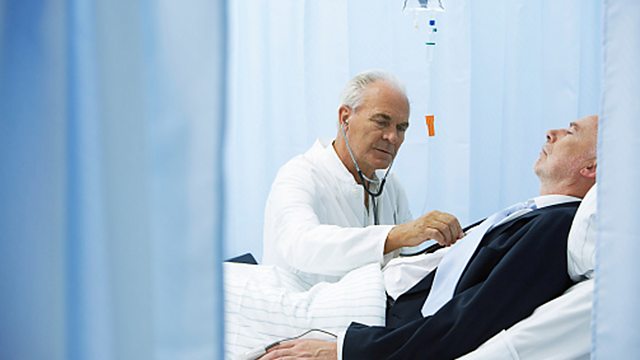 Profound Psychological Impact of Heart Failure
Psychological impact of heart failure; Eye robots; Varying building temperatures and weight loss
Heart Failure
This serious condition – where the heart can no longer pump sufficient blood around the body - affects 26 million people around the world. Symptoms can include breathlessness, fluid retention and tiredness - enough to have a severe impact on the quality of life. A heart failure diagnosis can be frightening and stressful but there is good evidence that psychological support can help. Claudia Hammond hears from patients and medical staff about the challenges of dealing with the unique mental health problems associated with heart failure.
Eye Robot
Would you trust a robot to inject drugs into your eye if you needed treatment? Roland Pease reports from Switzerland on plans to use a fully- automated robotic injection system which it's hoped will improve the safety of eye surgery and treatments.
Varying Building Temperatures
Whilst many homes and places of work aim to maintain a constant temperature, close to 21C, a new study suggests that letting temperatures drift up and down by a few degrees could improve health. Lead researcher from the Netherlands, Wouter van Marken Lichtenbelt, explains how varying the temperature could help to increase the body's metabolism and energy expenditure – which might be beneficial for people with type 2 diabetes.
(Photo: Doctor examining a patient. Credit: Getty Images)