Main content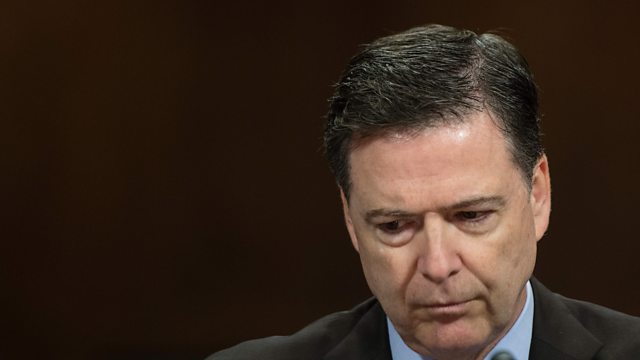 FBI Chief Comey Fired By Trump
President Trump has sacked the head of the FBI, James Comey.
A Washington sensation - President Trump has sacked the head of the FBI - the man leading the investigation into his team's links to Russia. The grounds for dismissal were apparently Mr Comey's overstating, under oath at a Senate Committee last week, of the number of emails Hillary Clinton aid Huma Abedin forwarded to her then husband. We get the latest from Politico's Daniel Lippman and the BBC's North America reporter, Anthony Zurcher.
Social media is now a key 21st century election battleground. But could a new form of campaigner be leading the charge? An automated piece of software, known as a bot. In the recent US and French elections armies of these bots, on Twitter in particular, were employed to try to sway public opinion. Our technology correspondent Rory Cellan-Jones reports.
All this and more discussed with our two guests on opposite sides of the Atlantic - Guarav Dhillon, CEO and Founder of data integration company SnapLogic- who's with me here in London, and Nancy Marshall-Genzer of Marketplace who is joining us from Washington.
(Photo: FBI Director James Comey appears before the Senate Judiciary Committee on Wednesday May 03, 2017 in Washington, DC. Credit: Getty Images.)