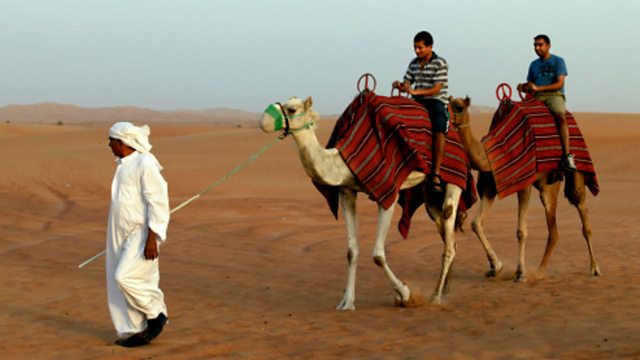 More Chinese tourists visit Middle East
From beaches to desert trekking or taking in the birdseye view from the top of the world's tallest building, Dubai and other countries in the region tell visitors there is a lot to do.
The marketing message seems to be working in Asia, because the number of Chinese tourists taking a holiday in the Middle East has soared over the last year.
The travel booking service Tourico says the number of hotel rooms it is reserving for Chinese clients is on course to be double what it was in 2016.
The BBC's Russell Padmore speaks to Ala Andriuta, Tourico's Director for the Middle East, to find out what is attracting Chinese tourists to the region.
(Picture: Desert trek on camels. Lonely Planet.)