Main content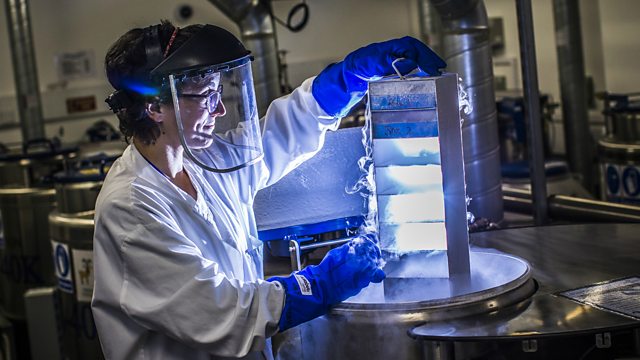 What's Wrong with Science?
Is there a fundamental problem with the way science is done today?
Science has changed the world - it helps us live longer and more productive lives. It helps us communicate, explore the universe, understand our planet and cure our illnesses. It's so powerful a force that it has undermined confidence in religion and challenged humans to rethink their purpose. Yet some of science's keenest advocates fear that there is a problem with science, that there is something wrong with the way it is currently practiced and this at a time when science is under attack not just from old fashioned creationists but from people opposed to vaccination, climate change deniers and those who are suspicious it serves the interest of big corporations. So, are there fundamental problems with the way science is done today? Join Owen Bennett Jones with his guests this week discussing how science can live up to its promise.
Photo: Cancer research laboratory, Cambridge UK. Credit: Getty Images
Contributors
Kirstie Whitaker - research fellow at the Alan Turing Institute for Data Science and researcher in the Department of Psychiatry at the University of Cambridge
Brian Nosek - professor of psychology at the University of Virginia - whose Centre for Open Science tried to reproduce 100 psychology experiments with mixed results, and is now doing the same with cancer studies
Daniel Lakens - assistant professor in Applied Cognitive Psychology at Eindhoven University of Technology in the Netherlands
Jeffrey Leek - associate professor in biostatistics at Johns Hopkins Bloomberg School of Public Health
Chris Graf - director of research integrity and publishing ethics at the publisher Wiley, and co-chair of the Committee on Publication Ethics or COPE, a global group of journal editors.