Main content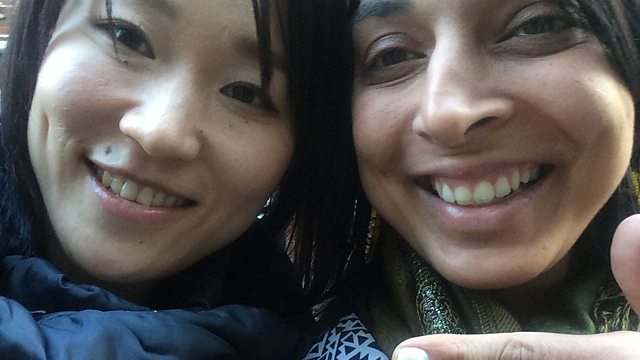 Strangers for Hire
Many people rent out their homes or cars, but Nina Robinson hears that in Japan some are now offering more surprising services.
We are getting used to the idea of people renting out their homes for holidays or using their cars as taxis, all via online sites. Perhaps the next wave is going to be hiring people – not just to do work for us, but to do the kinds of things we once expected friends and families to do. Like offering a sympathetic ear to your problems. Or chaperoning a young woman on a date. Japan, with its complex social codes, is at the forefront of the trend. Nina Robinson reports on some the eyebrow-raising services now available.
You can hire an "ossan" – a middle-aged man – perhaps to give away a bride at a wedding or just to provide a bit of companionship. Or a young man or woman to join you in your Instagram photos. And Nina meets the grandmother who is hired to give advice to wives whose husbands are cheating on them. Is this a case of Japan today – and the rest of the world tomorrow?
(Photo: Nina and her rented friend Soe get a selfie together after attending the nail salon together. Credit: Nina Robinson)
Featured in...
A global sweep of some of the most powerful stories from the year

Remarkable stories about life from around the world