Main content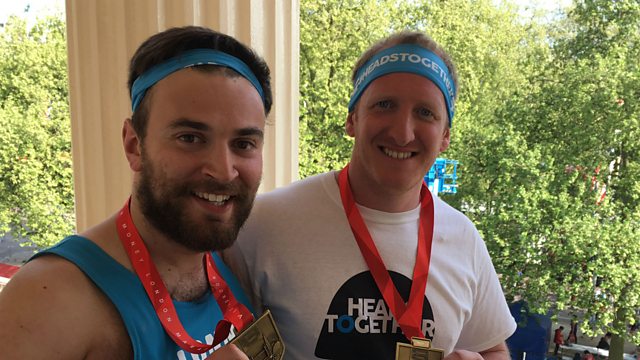 London Marathon: I ran with the man who saved my life
A man who started a search for a stranger who stopped him from jumping off a bridge – has now run the London Marathon with the man who saved him.
Jonny Benjamin met Neil Laybourn in 2008 on Waterloo Bridge. A few years later he started a search for the man he felt 'saved' him that day.
After finding Neil the two became friends and now campaign to raise awareness of mental health issues. On 23 April 2017 they ran the London marathon for Heads Together.
Speaking to Afternoon Edition Jonny called running under Waterloo Bridge 'emotional'.
Details of organisations offering information and support with mental health are available at bbc.co.uk/actionline, or you can call for free, at any time to hear recorded information on 08000 839 839."
This clip is from Afternoon Edition on 25 April 2017.
Duration: