Main content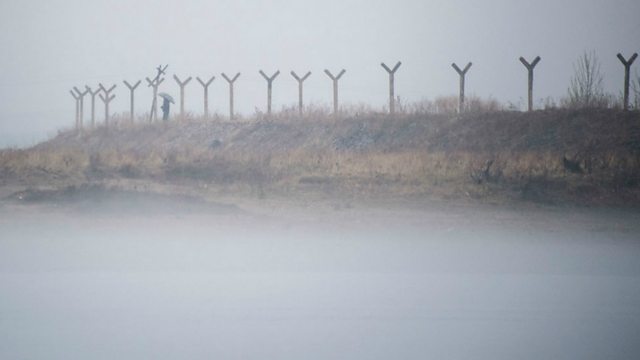 Could China Shut Down North Korea?
How much economic pressure can China put on North Korea? We report from the North Korean border and analyse the secretive state's trading relationship with China.
Military tensions between the United States and North Korea seem to rise on an almost daily basis. But how important are economic factors in putting pressure on the North Korean state? Could China, with its close trading relationship, choose to shut down North Korea - putting pressure on the leadership there?
The BBC's Danny Vincent travels to the border between China and North Korea to look at some of the trade passing between the two nations.
And Ed Butler talks to Korea Expert Aidan Foster-Carter and asks him whether China could shut down North Korea if it chose to do so?
Also, our veteran commentator Lucy Kellaway admits that she does not always learn from experience.
(Picture: A North Korean man standing at a border fence next to the Yalu river, opposite the Chinese border city of Dandong. Credit: JOHANNES EISELE/AFP/Getty Images)
How the 2008 crash shaped our world