Main content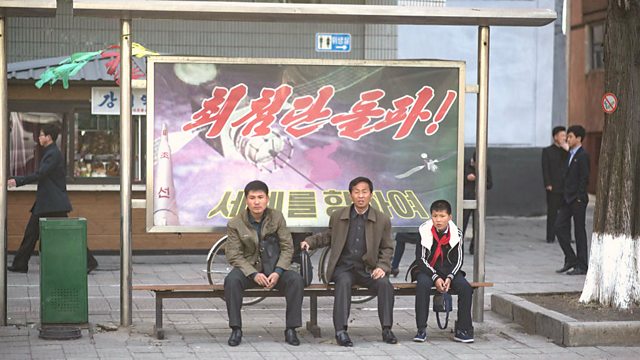 Not the Official Narrative
Surprising sights in Pyongyang; enforced happiness in the UAE; the rebirth of Sao Tome's chocolate industry and wedding fever in Uzbekistan
Pascale Harter introduces unexpected insights from North Korea, the UAE, Sao Tome and Uzbekistan with analysis and impressions from reporters, correspondents and writers around the world.
Nick Danziger is one of few outsiders to have visited Pyongyang not just once, but several times - and shares his impressions from a recent repeat visit, which revealed unexpected developments within one of the world's most insular nations.
Julia Wheeler spent a decade as a foreign correspondent in the United Arab Emirates, so knows a thing or two about the stories it likes to tell - to outsiders, and to itself - about its startling economic success and urban development. But how happy are its people?
Sao Tome and Principe, a tiny micro-nation off West Africa, isn't often visited (or even considered) by foreigners, but Mark Stratton recently found that it's finding ways to sweeten a bitter legacy of colonialism and poverty - by going organic and upmarket to sell its famous cocoa crop.
And in Uzbekistan, the peak of the wedding season is upon us. Caroline Eden explains why elaborately-dressed brides are stampeding the country's best spots for picturesque photos of their big day - and why you'd never get married in May.
(In a photo taken on April 11, 2017 commuters wait at a bus stop in Pyongyang, North Korea. ED JONES/AFP/Getty Images)
Broadcasts
BBC World Service

Americas and the Caribbean, East and Southern Africa & West and Central Africa only

BBC World Service

except Americas and the Caribbean, East and Southern Africa, News Internet & West and Central Africa