Main content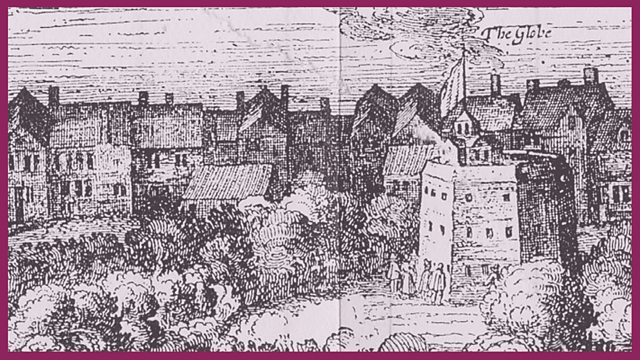 10. The playhouse
Exploring theatre and the role of women in Tudor times
Synopsis
A London street in 1597. Moll Townsend, a feisty young woman, is being placed in the stocks. She bemoans the place of women in Tudor society - instructed to obey men, prevented from doing as they wish, good only for marriage. If she had her way she'd be on the stage - an actor - but that too is forbidden to women.

She confides that her passion for theatre is the very reason she has been placed in the stocks. Earlier in the week she was at the theatre watching a performance of Shakespeare's 'Romeo and Juliet' with her friend, Robert, taking the part of Juliet - because all the female roles must be played by men.

Robert invites Moll to come along to the theatre early the following day to see the actors practising their sword-fighting. But Moll arrives to find the Mayor of London already there and informing the company that the theatre is to be closed - a previous production has caused a royal scandal.

Moll is so incensed that she begins to hurl insults at the Mayor - they are the lines Shakespeare has written for his fiesty female character Doll Tearsheet. Not surprisingly Moll is seized and brought to the stocks...where she will also be whipped. Moll is happy that at least she finally got to speak some of Shakespeare's lines.