Main content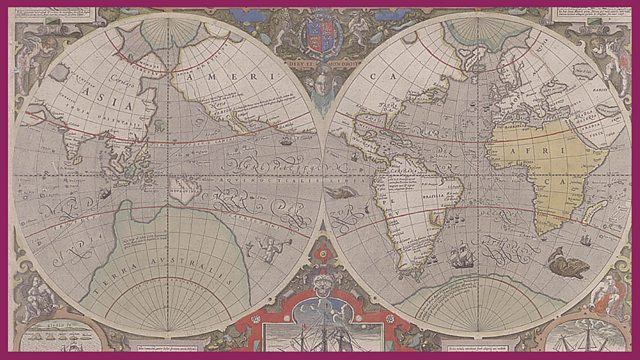 7. Westward Ho!
Exploring Elizabethan efforts to establish a permanent colony in the New World in the 1580s
Synopsis
This short drama is based on events in 1587/1588 and concerns the second Roanoke colony - sometimes called the 'Lost Colony' - a group of settlers from Elizabethan England attempting to establish a permanent colony in the New World.

The drama begins in 1588 with the last remaining colonists burying their dead. Then Agnes Wood recalls her excitement in 1587 as she prepares to leave London, bound for a new life in the New World. She is going as part of an expedition under the leadership of John White.

After a stormy 44-day crossing they land in Virginia, choosing to disembark at the landing place of a previous expedition of soldiers. Agnes finds the landscape dark and threatening.

There is little sign of the previous expedition until they stumble upon a corpse and are able to identify it as the remains of a settler. Then they find a stockade, deserted and overgrown. White decides they will make the stockade their own home and rebuilding begins. 

Agnes is sent a catch crabs with a companion called George. They are attacked for four Native Americans and George is killed.

That night the settlers discuss what to do. White is convinced that the success of their venture will depend on peaceful relations with the Native Americans. But some of the settlers are determined to seek revenge. A group armed with muskets goes in search of the Native tribe...but only one settler returns.
 
The settlers' rations run low; they become prone to sickness and some die. We return to the opening scene and Agnes with White burying the dead. As they work, more Native Americans approach.