Main content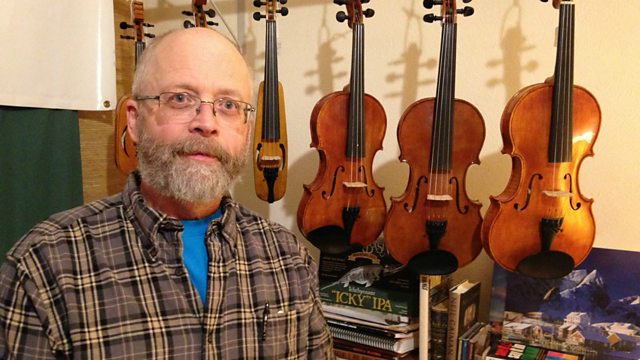 'Every time I go somewhere I meet someone who fiddles'.
Americans are taking stock of what President Trump was able to achieve in his first months in power. On the last leg of her road trip across the US Newsday's Shaimaa Khalil is in Idaho, a state which voted overwhelmingly for Donald Trump. Idaho has a big rural community and is known for its forests in the north and its deserts in the south. Fiddling, folk violin playing, is also big in Idaho. Shaimaa went to find out why.
(Picture: Ken Pollard - Fiddle maker. Credit: BBC)
Duration:
Featured in...
Shaimaa Khalil gets reaction to the first weeks of Donald Trump's Presidency