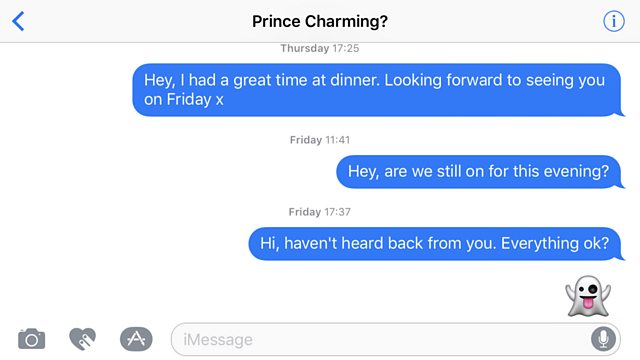 BBC Minute: On the dating trend 'ghosting'
Ever heard of 'ghosting'? It's a dating trend when someone you're going out with disappears from your life without warning. It's become so popular in recent years that the word was added to a dictionary in 2016. BBC Minute got New York based artist Molly Teitelbaum to explain what it is and for some tips on how to deal with it.
Photo: A screenshot of text messages on a smartphone. Credit: BBC
Featured in...
Making sense of your life - in sixty seconds!

Get up to speed - in 60 seconds