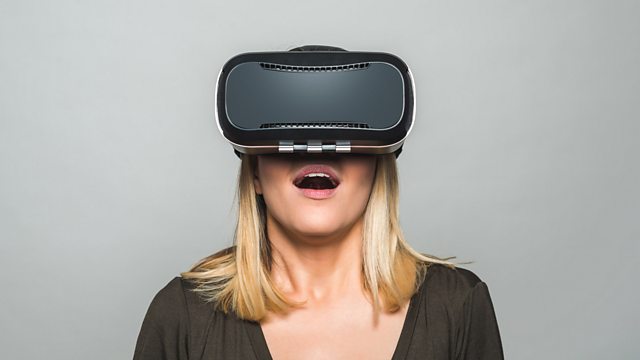 Virtual Reality movie trailer
Anthony Huertas is from AMD, a company that provides the hardware that runs VR experiences. Its head office is in Los Angeles, which is conveniently close to the Hollywood studios that want VR "experiences" as a new way to showcase their latest releases.
One example is the Ghost in the Shell, a Sci-Fi blockbuster starring Scarlett Johansson (that premiered in Tokyo in March this year). Alongside the film there is also a four-minute VR taster experience, which drops you in the middle of the action. Anthony placed a headset on reporter Marnie Chesterton and put her in the picture.
(Photo caption: A woman using VR headset © Getty Images)